Ireland's Hotel, Restaurant, Chef, Hideaway and Pub of the Year announced at National Awards Ceremony
From Ireland's best street, ethnic and seafood to the finest host and the most pet-friendly destination, winners of Georgina Campbell Irish Food & Hospitality Awards 2020, in association with AIB announced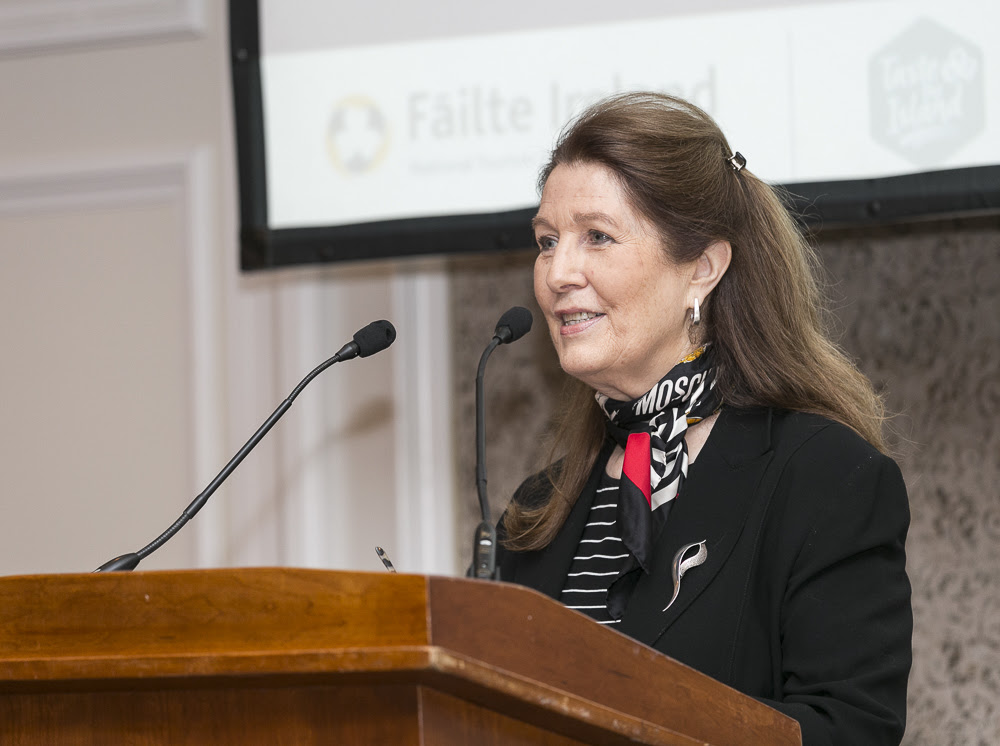 Representing the four corners of Ireland, the winners of the
2020 Georgina Campbell Irish Food & Hospitality Awards
, in association with AIB, were announced on Sunday.
Celebrating 21 years in their current incarnation, the Georgina Campbell Awards recognise and honour Ireland's standard-bearers in food and hospitality in Ireland with particular emphasis, this year, on the industry pioneers who put down quality markers a generation or more ago.
F
or a full list of the winners and citations please click here
Celebrating generations of standard-bearers
According to Georgina Campbell, one of Ireland's foremost food and hospitality writers, Ireland's success in food, tourism and hospitality is a very exciting and ever-developing story. "I have been thinking a lot about the legacy of the wonderful Myrtle Allen - to whom the industry owes an enormous debt of gratitude and who we remember fondly at today's event - and those of her generation who have laid down the unshakable foundations of quality. Many of these great people are still active and working alongside their children and often their grandchildren, and they are the pioneers of the genuine hospitality, sustainable food sourcing and innovation that Ireland is gaining a reputation for today," said Georgina Campbell.
"Equally we can marvel at the wave of talented, skilled and motivated young people who are laying down new foundations and safeguarding the future for the generations to come. It's a challenging time to be in food and hospitality right now, but it's also a very exciting time and, in the main, standards are increasing at every level from ground-breaking new restaurants to casual dining destinations, street food trucks, cafés and bars. So much so, in fact, that selecting the shortlists for these awards was an even more demanding task than usual."
Sustainability
Georgina added, "This year, in tune with our special recognition of the pioneers in Irish food and hospitality, we have also been looking particularly at sustainable development, and especially when it takes place within a family business. The ability to recognise the need for change and act creatively and sustainably so that they can not just survive, but thrive, is what marks out many of our most successful multi-generational businesses - some of which have re-invented themselves several times in recent decades."
for a full list of the winners and citations please click here
Room for improvement
Whilst the awards are a celebration of our best hospitality and finest producers, Georgina Campbell did express a note of caution. "When carrying out our independent and anonymous assessments around the country, we have encountered disappointments once again, and particularly with some 4- and 5-star hotels, where there really should be no excuses. There is a worrying lack of a sense of hospitality in some cases and poor training - or indeed no apparent training at all - and it is baffling that there are still issues with standards at 'top' establishments every year. Hotel prices are continuing to rise too, especially in the major cities and without any corresponding rise in standards, and it is disappointing to see us losing the competitive edge that was so hard won during the recession," said Georgina.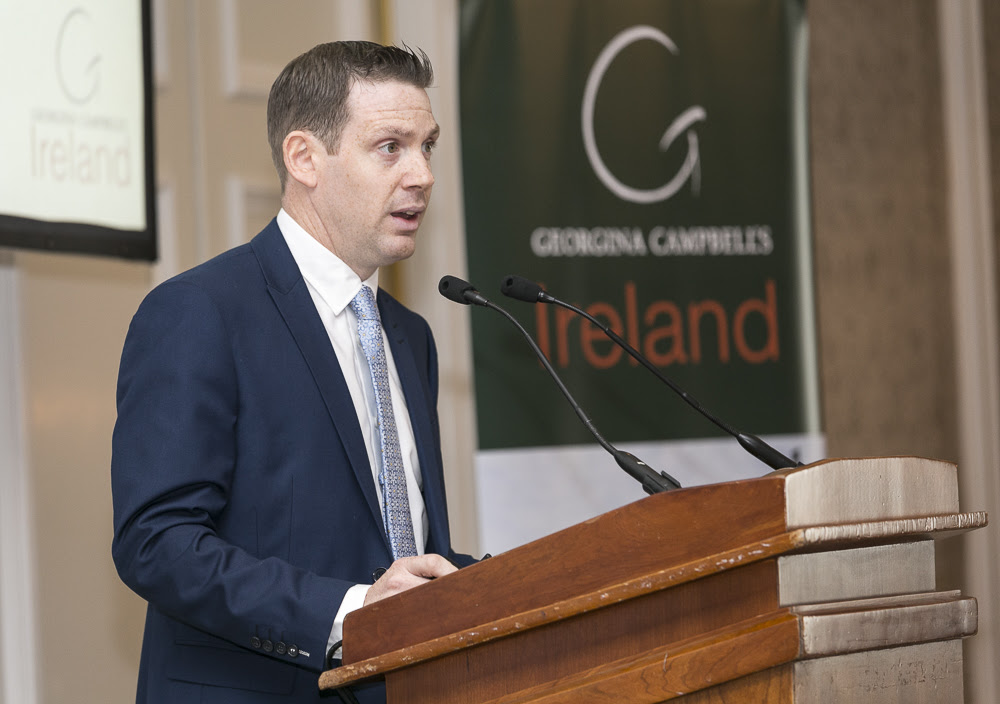 Sourcing and provenance
Speaking at the awards, Georgina Campbell had praise for the improvements in sourcing policies, crediting Bord Bia's
Just Ask
programme for the work it has done in this area.
"Provenance is so important to consumers and establishments owe it to themselves, their suppliers and their customers to highlight the origin of the produce on the menu, thereby supporting Irish suppliers,
" said Georgina.
The Awards were held in association with AIB for the first time and David McCarthy, Head of Hospitality & Tourism at AIB said: "Our message to hospitality businesses in a time of uncertainty with increased competitiveness, mounting cost pressures and slower revenue growth, is that it is now more important than ever for SMEs to focus on sustainability from a social, environmental and economic perspective."
Amongst the many guests who attended the prestigious awards were Richard Corrigan, Darina Allen, Michael Deane, Niall McKenna and Andy McFadden, all of whom are widely recognised as leading lights in the promotion of Ireland's thriving food and hospitality industries.
for a full list of the winners and citations please click here
Press release